With a history dating back to 1947, HAIGuard™ is the industry leader in hospital patient experience solutions. HAIGuard™ was created through the merger of three industry giants— Curtain Care Plus, The Hand Shield, and SteriTeam—to fill the need for specific solutions to the specialty care requirements of cubicle/privacy curtains, window treatments, patient comfort, and sanitation solutions in the healthcare industry.
The roots of Central Laundry Service go back over 65 years and, since then, the company has grown substantially with new product lines and service offerings. It continues to expand today by embracing the latest services available in sanitation technology.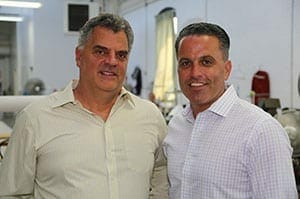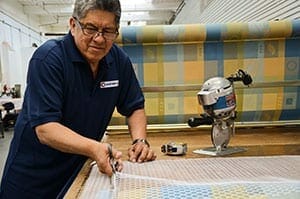 HAIGuard™ is best known for its Curtain Compliance Program, which includes on-site hanging and removal services coupled with our proprietary process that promotes better sanitization while improving overall curtain appearance.
HAIGuard™ is endorsed by leading health systems in the New York metropolitan area and is the only company in the marketplace capable of supplying, manufacturing, and servicing every aspect of curtain and window treatment needs. HAIGuard™ creates innovative solutions for everyday patient care.
March 1947
Central Laundry Service Founded
November 2009
Curtain Care Plus Brand Launch
February 2012
Acquires NY based Spot Free Inc.
June 2012
Expansion of Cubicle Curtain Manufacturing
January 2013
Reinvention of the Curtain Compliance Program
June 2013
The Hand Shield is first introduced
December 2013
Curtain Care Plus Expands Fleet & Operations
January 2014
Introduction of Wash EZ™ Shower Curtains
March 2014
Custom Manufacturing of Shades
September 2014
Hand Shield PAT US9144340 Introduced
May 2017
SteriTeam is unveiled as the asset maintenance and facility disinfection branch of Curtain Care Plus
July 2017
SteriTeam Single-Use Microfiber Mops are introduced to the market
January 2019
Curtain Care Plus rebrands as HAIGuard™