HAIGuard's customized curtains are now available with your facility's brand woven into them. Choose from a wide range of patterns that are compatible with our exclusively patented Hand Shield™  technology. Highlight your brand while fighting HAI's and ensuring patient and staff safety.
From Digital Concept to Cutting Table.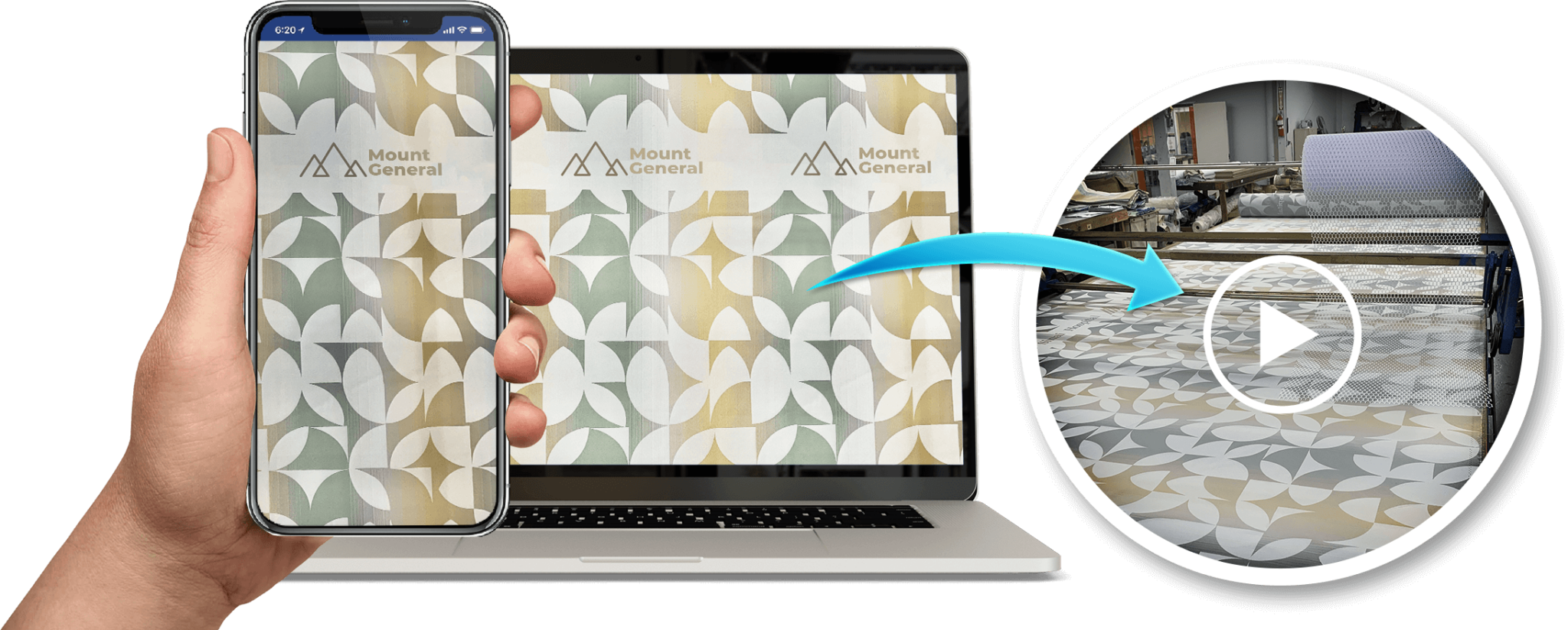 Woven Into Our Premium Custom Curtains
Your logo with the same features and benefits as our standard custom cubicle curtains woven into your selected pattern.
Meets or exceeds general healthcare requirements
Logo is woven into the fabric and lasts the life of the curtain
Curtain replacement plan can exceed savings up to 40%
Extend facility branding to your curtains
Choose from a wide range of fabrics
Compatible with Hand Shield technology
High quality USA manufactured, reduces lead times
Machine washable up to 140F
Compatible with all track systems
Standardized with custom sizing for your facility
All fabrics used in fabrication as well as incorporated mesh, meet or exceed NFPA requirements
Request a Free Digital Mockup!
Upload your facility's logo and we'll present you a mockup on our curtains as well as ordering options:
*Minimum purchase quantity of 50 average curtains or more.