The next wave of COVID is coming. Are you ready?
Enhancing the disinfection of environmental surfaces has never been more important than now. Hydrogen Peroxide Vaporization (HP+ Disinfection) penetrates crevices and porous surfaces while no harmful residuals other than oxygen and quickly evaporating water are left. 
A new virus requires a new disinfection strategy.
Staff and customer safety have never been more important for your business.
Our process and equipment disinfects what you can see and inside areas that we can't.
Kills all types of pathogens with an efficacy reaching 99.9999% on all types of surfaces.
A free consultation will be performed in advance. Service is available on nights and weekends.


Hydrogen Peroxide Vaporization (also known as HP+ Disinfection) is the process of atomizing liquid hydrogen peroxide. In response to the need for a higher standard in our public and healthcare environments, our HP+ Disinfection service can be applied on almost any surface to safely eliminate the microbial presence of harmful germs. The process that we employ is targeted to eliminate infection risks and can disinfect equipment, rooms, work surfaces, common areas, and any other high-risk threat.
+ Hospitals
+ Portable Medical Equipment
+ Surgical & Outpatient Centers
+ Pharma & Lab Environments
+ Long-Term Care
+ Vehicles
+ Schools & Daycares
+ Public Services
+ Kitchens & Restaurants
+ Hotels
+ And More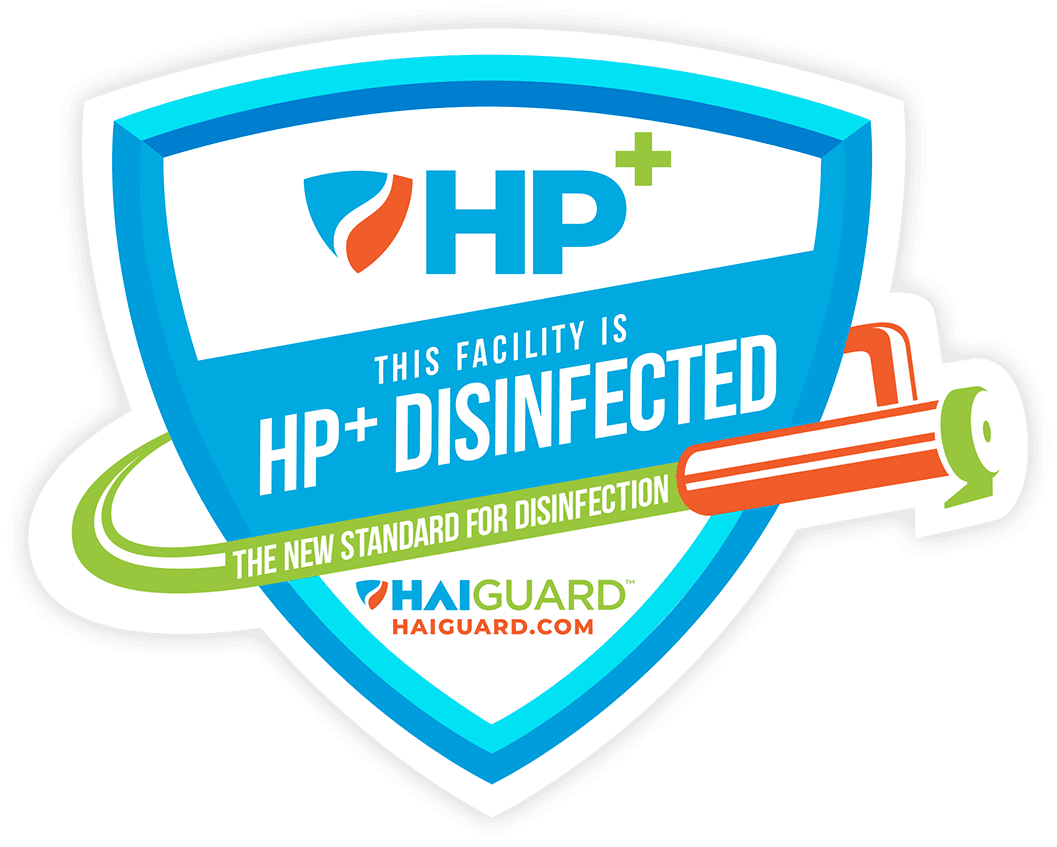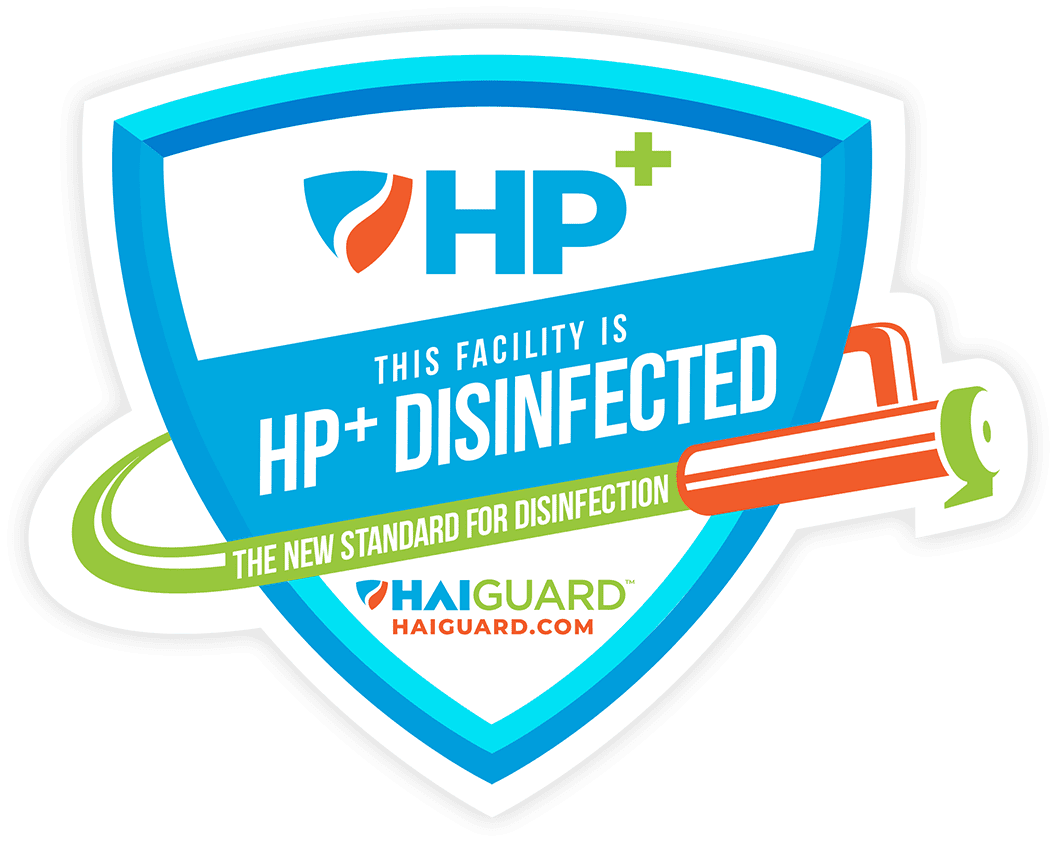 Get a free safety evaluation
The HP+ seal demonstrates your commitment to safety, and getting certified all starts with a free safety evaluation. Your staff and customers will know that your facilities have been thoroughly disinfected as an extra precaution. We certify that all surfaces are treated with a safe disinfectant including difficult items like carpets, draperies, furniture, and equipment. Fill out the form below and we will be in touch shortly: