Our exclusive Snap Right™ Curtains are redefining how privacy products benefit your patients and staff. Our custom-manufactured curtains allow you to incorporate your fabric of choice in any size needed.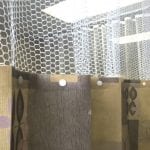 HAIGuard™'s Snap Right™ Reusable Curtains combine sustainability and efficiency. Your staff is able to quickly change panels in less than 2 minutes without a ladder. Our snap buttons make it easy to change out curtains for isolation cases between regular service visits.
HAIGuard™'s Snap Right™ Disposable Curtains combine the sustainability of reusable mesh curtains and the ability to quickly change disposal panels in less than 2 minutes without a ladder.
One-Size-Fits-All disposable panels are attached to our matching permanent mesh system to extend the finished curtain size from 6 to as much as 33 feet. The mesh remains in place using your existing track system and you only need to change the disposable panel as needed. Our system is ideal for any high-volume contact area, or high splash or critical patient care area where targeting Hospital Acquired Infections or faster room turnovers is a priority.
Recommended for ICU's, ER's, L&D, Dialysis, and patient treatment areas.
Mesh is manufactured in 6-foot increments and custom heights for standard and easy access.
Custom Logo fabric available on large orders.
Panels overlap the next by 6 inches and include 2 extra privacy snaps.
Includes quick ship programs for stock replacement panels.
Additional service programs may be available for onsite maintenance in some areas.
Performance and cost advantages of a permanent solution with the ease of a disposable or efficiency of a reusable.
Specifications and Material Information
Standard heights up to 84" high in railroad construction utilizing 18" mesh. Larger heights are available based on taller mesh or panel construction. Custom sizes are available. 
Item is available with either grommets or pre-hook mounting hardware. Standard pricing includes full-framed matching fabric mesh borders and double rolled reinforced mesh seams. 
Fabric composition is based on customer selection. Specifications provided upon request. Optional built-in, pre-hooks are a combination of 100% polyester fabric and ABS plastic.
A Flame Resistance Certificate will be provided upon customer request.
Machine washable on warm or cold-cycle permanent press setting. DO NOT use chlorine bleach or fabric softener. Tumble dry at less than 140° Fahrenheit and remove promptly. Steam processing is preferred. DO NOT launder with other items.
Spots can be cleaned with mild cleaning agents by gently scrubbing with a rag or soft bristle brush. DO NOT use bleach or harsh cleaners.
Standard sizes are available in 100″ x 100″, 200″ x 100″, and 300″ x 100″. However, lengths can be tailored to meet your facility's requirements. Special order sizes vary from 72″ to 360″ in width and from 90″ to 108″ in length.
Item is available with 100% recyclable grommets. Comes with fire retardant 20″ polyester and nylon meshes.
Fabric composition is non-woven, 100% polypropylene with 100 GSM thickness.
Curtains meet NFPA 701 testing for fire retardancy. Mesh area meets NFPA 13 requirements, with a 70% openness factor.
DO NOT clean disposable curtain. It is meant to be disposed of after usage, following your chosen Infection Control practices.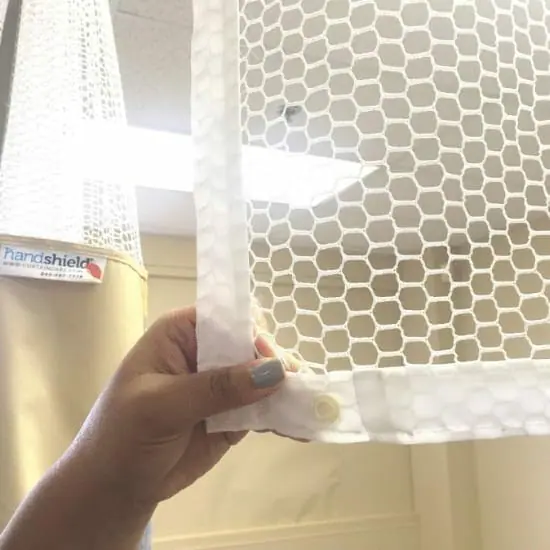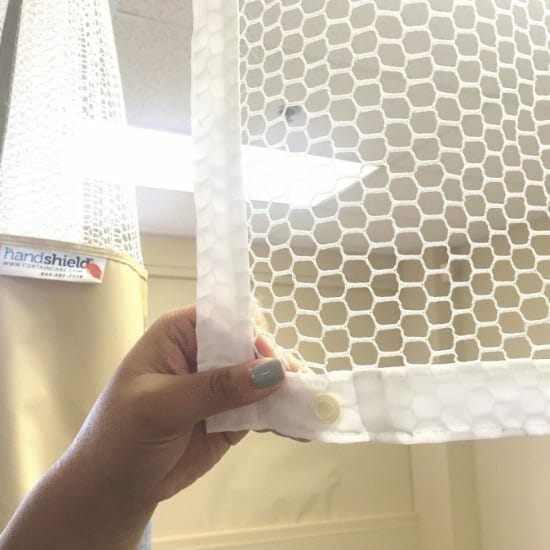 Hang custom mesh on existing track with open snap facing out.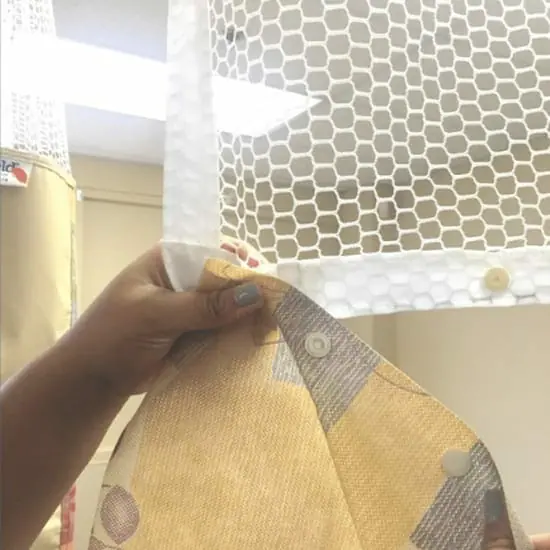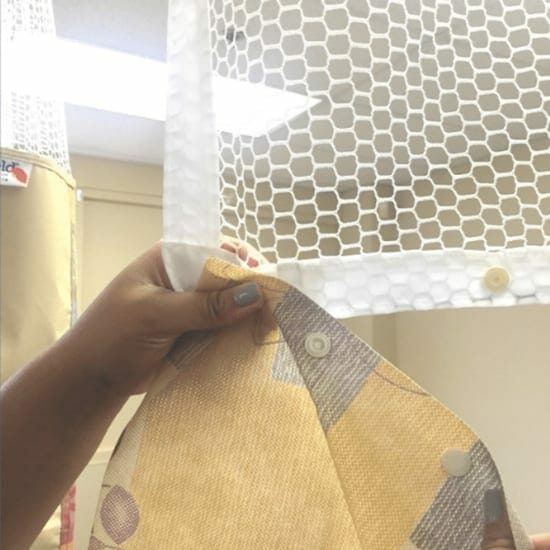 Start first snap on left side of the mesh.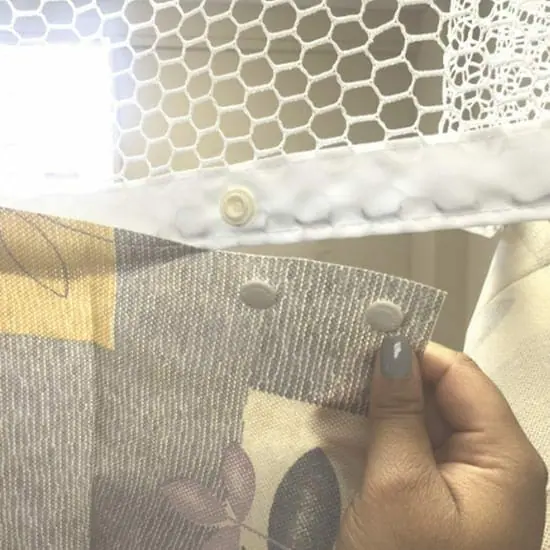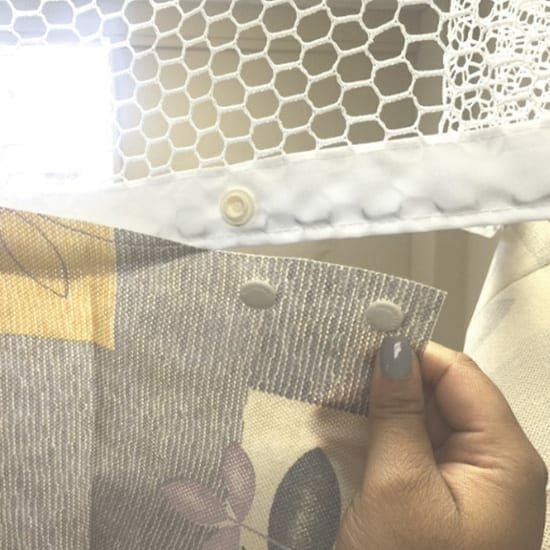 Snap right stopping before the last snap.
Let's talk about preventing HAI's at your facility.
Fill out the form below to start the conversation.